Nuru massage: a sweet treat for the body.
An amazing way of relaxing massage came to us from exotic Japan, which since ancient times has been famous for its subtle and passionate sensuality.
What is a nuru massage?
The main secret of oriental nuru massage is a special hypoallergenic oily gel, which is able to repeatedly enhance sensations. It is the nuru-gel that is able to reveal all the possibilities of the well-known erotic massage, when the client's body is affected not by hands, but by his own body. It is transparent and odorless, and also has excellent properties in order to fully experience the tactile sensations and emotions from the incredibly pleasant contact with the young body of a masseuse. Nuru in Japanese means "slippery, smooth" and contains useful nori seaweed, as well as aloe extract, which, among other things, acts perfectly on the skin, making it soft and silky. It is known that even regular massage relieves stress well, but its spectrum of action is still limited. While massage using gel Nuru gives complete emancipation and amazing experiences that completely relieve fatigue.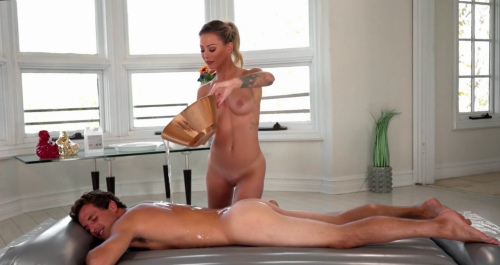 How to achieve the best effect of nuru massage?
Nuru massage mainly differs from ordinary erotic massage in that not only experienced female hands explore the most intimate areas of the client. The masseuse takes a pre-warmed nuru-gel and applies it to her beautiful body and the client's body. After that, the skin becomes very smooth and soft. It will be very easy to interact with it and the usual boundaries will be erased between the bodies. The girl will slide over the body, massaging it with its rounded and elastic forms, leaving no chance for other thoughts, except for receiving amazing bliss and relaxation. These strong sensations will wash away everyday fatigue and apathy with waves of ecstasy. Nuru massage is expertly used to captivate, excite and immerse in sweet experiences without the use of sex services. A positive effect is achieved through repeatedly enhanced tactile experiences and energy exchange.
The advantages of nuru massage in Kiev in the salon "Simona".
1. Specially trained girls will reveal in a new way the potential of not only ordinary, but also erotic massage with the help of nuru gel and their mouthwatering forms.
2. A high-quality nuru-gel is used, which has no contraindications for use, does not cause allergic reactions and has a beneficial effect on the skin.
3. New experience will allow not only to quickly and qualitatively get rid of stress, but also to feel an unusual surge of strength and energy in the body.
4. Thanks to the comfortable rooms of our Kiev salon, the client will be able to fully experience the inexpressible sensations of a bright and strongly experienced proximity without intimacy with our beautiful masseuses.
5. Unusual pleasure will bring a new taste and diversify the sex life of Kiev residents and guests of the capital. Order a nuru massage in the Simona salon in Kiev to experience an unforgettable experience of subtle erotic relaxation, donated by Japanese traditions. Refresh your relaxation experience with a spicy touch!