Striptease or erotic massage? Review and comparison.
The need for erotic discharge is as natural as hunger, the desire to eat. Puritan society once elevated the feeling of sexual dissatisfaction to the category of shameful and forbidden, which played a trick after it: the sex industry literally broke out from the number of ways that offer men to satisfy their lust. Those who wish to plunge into the atmosphere of eroticism are often invited to strip clubs. But there is an alternative that is more attractive and beneficial in all respects - erotic massage.
So what to choose: erotic massage or striptease?
There is no definite answer, and both of them have their positive and negative sides. Everyone is free to decide for himself. But there are some features of each of the methods, having familiarized with which, you can easily decide: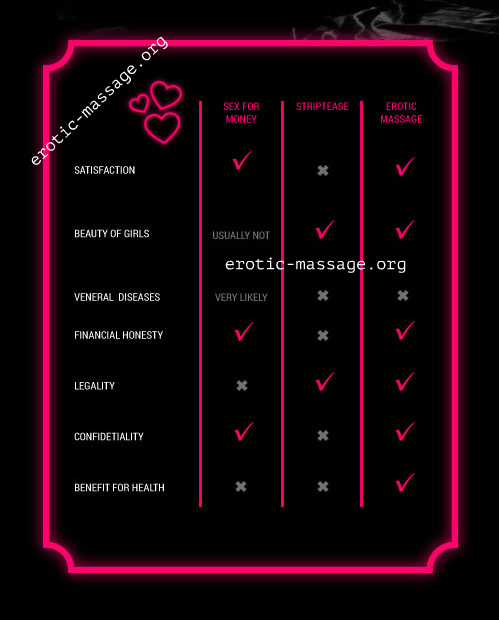 1. Costs. When visiting a strip club, usually payment is made several times - for entrance, for drinks and often - tips for the dancing girl. Also, one of the main articles of income for strip bars is the so-called "consummation" - a well-thought-out stripper behavior scheme, the main purpose of which is to provoke a client to buy expensive booze or food in an institution on the pretext of treating her.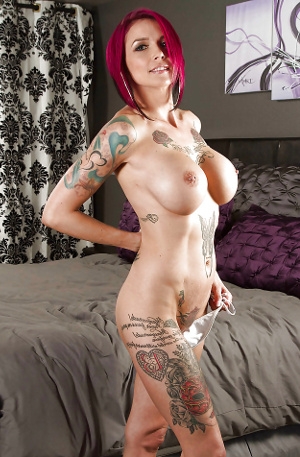 In the massage parlor, everything is much more transparent and without manipulation: the client pays once the previously agreed amount. Tips in the erotic massage parlor are welcome, but girls never ask the visitor to buy them something or give them money.
2. Confidentiality. A visit to a strip club is a public event that does not always suit a man. And at the entrance and exit (and sometimes inside) in such establishments video cameras are installed. Going to the erotic massage parlor is much more conspiratorial - by prior arrangement it is possible to make the visitor only a masseuse will see the visitor. This is the standard policy of such establishments. In addition, there is no video surveillance in the Simon saloon.
3. Satisfaction. The maximum that can happen between a dancer and a visitor is a short-term tactile contact. Otherwise, pleasure is only for the eyes. Masseuses are ready for more complete contact - these are relaxing body passes, entering the intimate psychological zone (whispering, touching) and also visual pleasure: the girls are as beautiful as the strippers. They are well-groomed, graceful and pleasant in communication. In addition, while observing a dancing girl, a man cannot afford to "discharge", and with an erotic massage - without problems.
4. Interchangeability. A masseuse will dance a striptease at the request of the client, but the dancer is unlikely to give a classic massage to her client, not to mention erotic.
5. The final result. To look at a beautifully moving girl, to feel an erection and not be able to at least somehow come closer to a natural discharge - this is the same as serving a hungry person to table, and then taking everything away without giving a try. During an erotic massage "hungry" satisfies his need and leaves relaxed and contented.
The actual benefits of striptease are aesthetics and nothing more. Still, this method may be suitable for those who go to a theme bar for urging on their sexual desire. Erotic massage is a pleasure of another class: a pleasant atmosphere, removal of muscle clamps, lack of feelings of confidentiality, as well as bringing to the highest point of pleasure, which the masseuse regards as a sign of her quality work.
Recommended reading: 
What is erotic massage? How is it performed?
Love for money or erotic massage: what to choose?
What is body massage and what is the use of it?